From September 1st thru September 30th , take advantage of this special offer from MaxSteel Buildings:
Buildings Up To 30' Wide
get an
EXTRA 5 FEET of LENGTH FREE
10% OFF Building Orders FROM $5,000 to $10,000
15% OFF Building Orders FROM $10,000 to $20,000
20% OFF Building Orders OVER $20,000
ADDITIONALLY… all orders for fully enclosed buildings INCLUDE ONE FREE WALK-IN DOOR and FREE FULL-LENGTH EAVE LIGHTS to let more natural light into your building!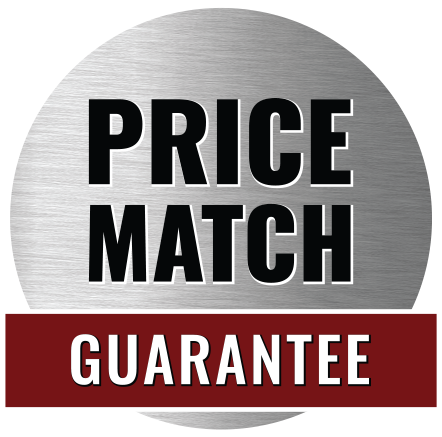 PRICE MATCH GUARANTEE
+ $100 OFF YOUR BUILDING
For buildings up to 30' wide, MaxSteel will match competitor pricing PLUS TAKE AN ADDITIONAL $100 OFF THE PRE-TAX PRICE if you bring us a price quote for an equivalent building from one of our competitors.
The quote MUST also be for an ENGINEER CERTIFIED BUILDING with identical materials, quality and features. Most competitors don't sell engineer certified buildings, which means their buildings are NOT built with a level of quality that you can safely rely on.
PLEASE NOTE: Price quote must be from a dealer with a physical sales location and must show your name and the competing dealer's name and address.  MaxSteel will NOT price match online-only quotes because they do not represent the real price you'll end up paying!
You can let us know what type and size building you're looking for by filling out the form. We'll ask one of our dealers near you to reach out to offer their assistance. They're experts in metal buildings and will be sure to give you solid advice!
You can also visit a nearby dealer and talk to them in person. Most of our dealers have display buildings set up at their locations so that you can see the quality of MaxSteel Buildings with your own eyes!
Just type your zip code in the map below to find your nearest dealer!
TAKE ADVANTAGE OF THIS AMAZING DEAL BY CONTACTING A DEALER NEAR YOU!
NEED INSPIRATION? CHECK OUT THESE BEST SELLERS!
18' X 31' CARPORT W/ STORAGE unit
This 18'W x 31'L metal carport with built-in storage unit can fit one large vehicle or multiple small outdoor recreational vehicles like ATVs. It features a regular roof, premium metal panels with color matching screws and a 18′ wide x 10′ deep enclosed storage area with condensation barrier. The storage space includes two 3'x3′ windows a walk-in door and a 6'x6′ roll-up garage door.
24' x 36' Heavy Duty Garage Building
This 24'W x 36'L x 12'H heavy duty metal garage features 12-gauge framing, a vertical roof, premium metal, wainscot that matches the roof and trim, color matching screws, a drop stop condensation barrier and a vertical style roof.  It includes a single 3'x3′ window, a walk-in door, and two 10'W x 10'H roll-up garage doors to make entrance and egress of large vehicles or equipment easy.
24' x 41' SIDE ENTRY 2 Bay Carport
This 24'W x 41'L side-entry metal carport leaves ample room to pull vehicles in and out with room to spare for opening doors or for workspace. It features a boxed eave roof, premium metal with color matching screws, and 4 garage door frame-outs that are positioned so that vehicles can enter the carport from either side, or as a drive-through.
36' x 51' Commercial Carport
This 36'W x 51'L commercial metal carport has 15'H sides, allowing it to operate like large hanger that can protect large and expensive equipment from harsh weather elements. It features 12-gauge framing for additional strength and vertical side panels and gables that give it a more traditional appearance as well as premium metal panels with color matching screws.
44' x 26' economical Summit Barn
This economical, semi-enclosed metal barn features a regular roof style, fully enclosed sides and back, and front gables. The center section dimensions are 20'W x 26'L with 10′ side height and each lean-to is 12'W x 26'L with 7′ side height. This metal barn also features premium metal with color matching screws and J-trim on the gable.
40' x 61' Commercial Building
This 40'W x 61'L steel commercial building features 16'H sides and two 12'W x 12'H roll-up garage doors, allowing for the entrance, egress and storage of large equipment. This building also features premium metal with color matching screws, wainscot that matches the roof and trim, a drip-stop condensation barrier, a vertical style roof, two 3'x3′ windows and a walk-in door.