SEE WHY wE HAVE THE BEST DEALERS AROUND...
We have an amazing group of dealers from the Midwest to the Southern parts of the country who work tirelessly everyday to help customers design and purchase their dream steel buildings with quality installation! We're taking a moment to spotlight some of the best of the best.
Rogers Backyards | Bristol & Jonesborough, TN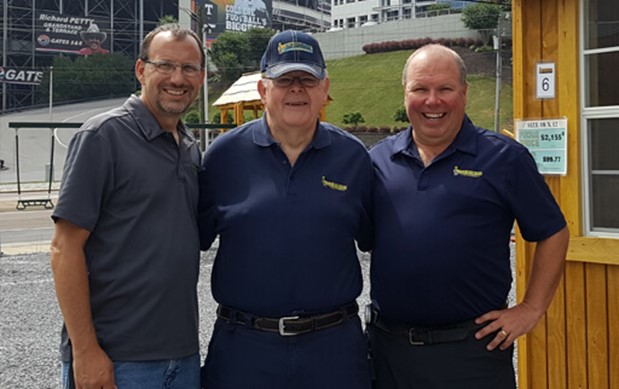 Rogers Backyards is the oldest, largest, and only multi location dealer in the Tri-Cities TN area, having been a family-owned MaxSteel Buildings Dealer for almost a decade.
Why They Love Working With MaxSteel Buildings…
"What the Rogers family and our customer base loves about MaxSteel Buildings is their continuous ambition to improve their operations for the benefit of both dealers and customers.We have watched the company evolve from a few loose-leaf price sheets and handwritten order forms; to high gloss price brochures, an interactive website, and computerized order forms. In a marketplace where carports or steel buildings basically look identical, regardless of manufacturer, MaxSteel uniquely differentiates itself from its competition with its service, quality control, and purchasing power. 
We hear of competition dealers whose customers have waited for months for their orders and dealers are no longer taking orders, frustrated with being yelled at daily.  We are so blessed that our orders deliver in 3-6 weeks, and we have never suffered from material shortages. Our installation crews are professional, customers are happy, and the word-of-mouth advertising, which is priceless (and free) sends customers to our door. We know that MaxSteel will continue to be the best in the steel building industry, and we look forward to what the future holds."
Graceland of Gadsden | Jon & Sandy Billingsley | Hokes Bluff, AL
Why They Love Working With MaxSteel Buildings…
"We live in the State of Alabama… The Home of The Crimson Tide Football. We were selling another competitor of Metal until one day we had a visit from a MaxSteel Representative.
After seeing what MaxSteel had to offer it was really easy to change brands. Man, this was a great move and we have been happy ever since. Sandy & I enjoy going to Church with all of our friends and coming home to our 6 Miniature Schnauzer's. God has blessed us with 15 grandkids. We love cooking out & watching Alabama Football with family & friends!"
Magnolia Outdoors and Company | Jordan & Audrie McCann | Desoto County, MS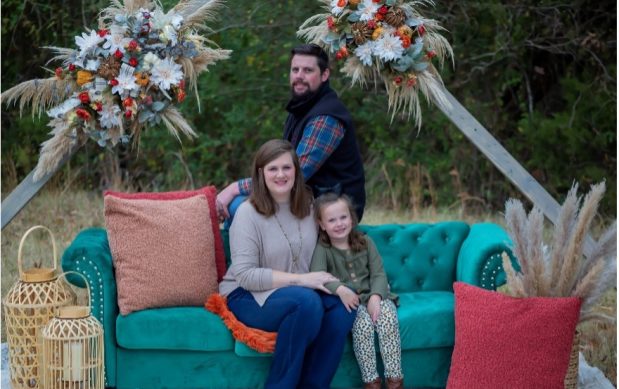 Ronnie Rhoda Storage Solutions, a MaxSteel distributor, welcomes Magnolia Outdoors and Company as a new dealer servicing the DeSoto County area in Mississippi. The owners, Jordan and Audrie McCann, are committed to providing the very best buying experience possible.
Why They Love Working With MaxSteel Buildings…
"Price is a very important component in this industry, especially with the competition in our area. MaxSteel Buildings' competitive advantage is also in the pride they have in providing great customer service, dealer support, and in the quality of their buildings. We couldn't be more proud to offer their amazing products.
When starting Magnolia Outdoors and Company, I knew it was going to be a challenge to get it off the ground while earning the trust of our potential customers. That challenge has been drastically reduced thanks to the education and training we have received from MaxSteel Buildings. They have provided us with every resource we need to excel and become successful. They are simply just a phone call away! The name MaxSteel Buildings has a wonderful reputation which helps the customer trust us as well as the brand. MaxSteel Buildings has enabled me to accomplish a huge dream of mine which is starting a business and operating it with my family. The freedom of becoming my own boss is finally within reach. Thank you MaxSteel!"
The MaxSteel network of dealers are experts at helping customers design the metal building that's best suited to their needs. Just plug in your zip code and we'll show you the dealers closest to your home. They'll provide best-in-class customer service and can walk you through the options and provide pricing for every model. MaxSteel Buildings structures are available for viewing at dealer locations.